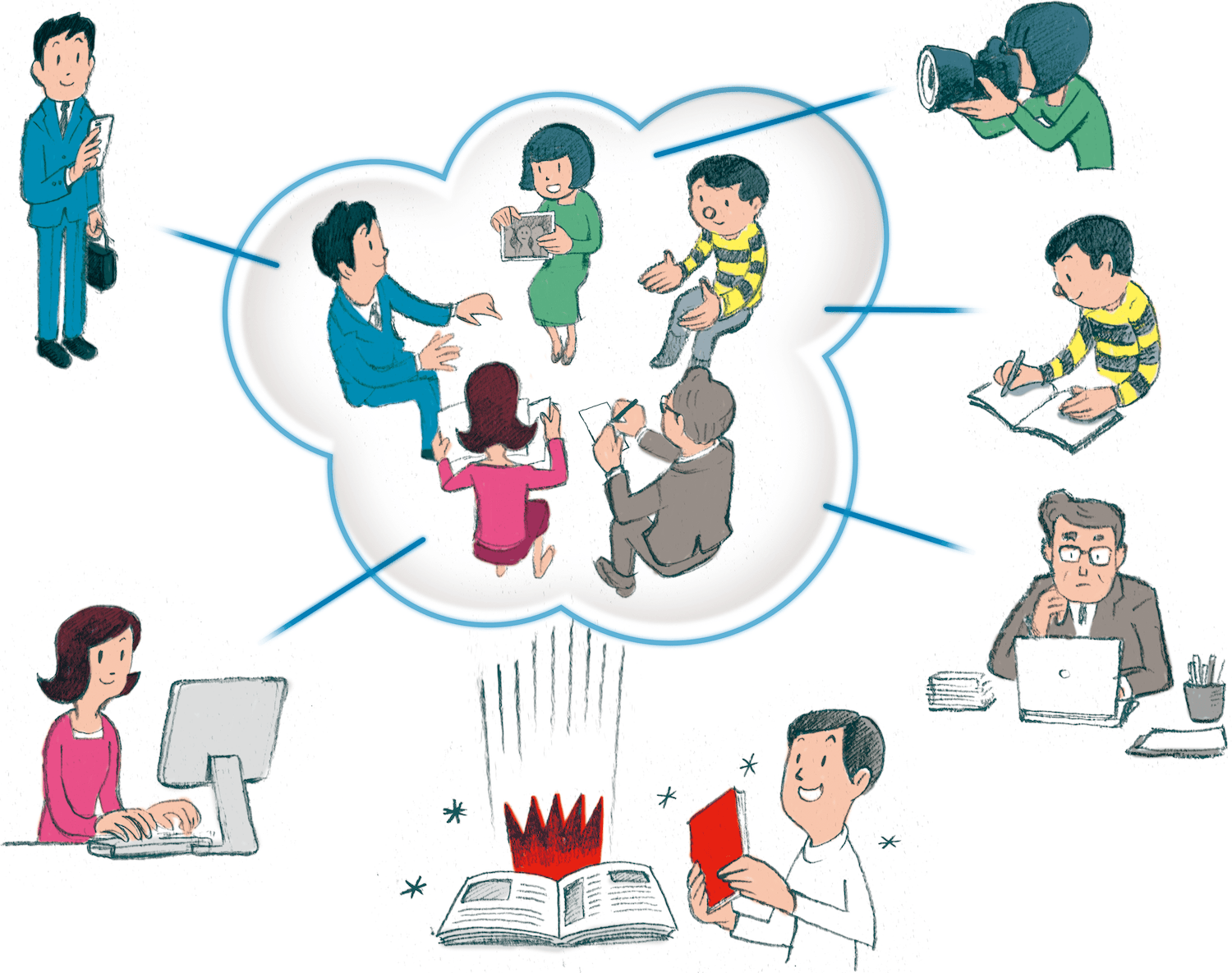 Cloud Service to output printed matter based on web technology
This cloud service enables everyone to easily layout and input data for paged media like catalog, manual and booklet. It also helps to realize one-source multiusing and utilize HTML/CSS technology for both web and printed material.
Easy to use
The special expertize and special application should have been needed for printed material production. Publica enables you to easily input contents by easy-to-use user interface and rich design assist functions.
High quality design
Publica provides lots of templates like catalog, manual, booklet, article, journal, direct mail and leaflet. You can choose the template and design easy-to-read documents quite fast.
Collaboration
Publica provides collaboration functions to support team work with editor, designer, sales, manager and customer. Just use web browser to share documents, approval process and proofreading.
For Contents Editor
1

Easy-to-input without special expertise

2

Design assist function for printed matter

3

Variety of design templates

4

Robust customization

5

Data management and version management
For Management
1

On-line proofreading

2

Approval process

3

Easy-to-modify without special expertise

4

Team management

5

Connection APIs
Name
Publica, Inc.
Address
Fleming House 2F, 2-6-10, Miyoshi, Koto-ku, Tokyo, Japan
135-0022
President
Munehisa Ito
Company overview
Web service, software development and consulting for layout, design and edit